Skip to Content
An Iconic
History
Today, the historic Chateau LaFramboise is a Mackinac Island destination for locals and travelers alike – but long before it became the idyllic Harbour View Inn, it was home to a legend of the American fur trade.
A Legend of
the Island
Madame Magdelaine La Framboise was born to a French-Canadian father and an Odawan mother, and spent the rest of her life overcoming the odds to become one of the most successful traders of her time.
Courtesy of Mackinac State Historic Parks Collection
1806 - 1820
After marrying Joesph La Framboise at age 14, the couple ran a successful trading business until Joseph's untimely death in 1806. Determined to succeed on her own, Magdelaine persevered against the sexism, racism, and danger of the industry, expanding her existing territory while cementing her reputation as one of the most prominent businesswomen in the region.
Following 15 years of success, Magdelaine retired to the stunning shoreline of Mackinac Island in 1820, building the manor that would later become the Chateau LaFramboise. Within these elegant walls, Magdelaine entertained dignitaries and military officers alongside her Native American friends and family members. She proudly held her Odawan heritage, often wearing her tribal headdress to public events.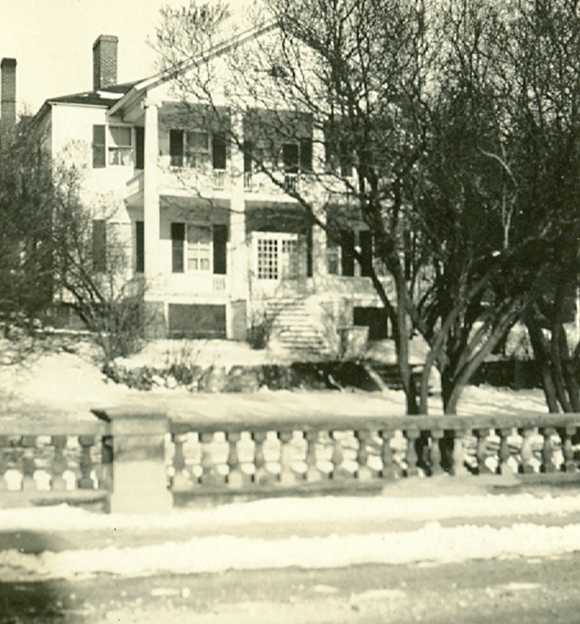 Courtesy of Mackinac State Historic Parks Collection
1846 - 1995
A philanthropist whose good deeds had a lasting impact on Mackinac Island, Magdelaine donated land to the St. Anne Catholic Church, and dedicated herself to educating the island's children until her death in 1846.
Magdelaine's legacy lives on at the Chateau LaFramboise, and in 1995 the historic property was transformed into the charming Harbour View Inn, one of the most sought-after destinations in all of Michigan.
Courtesy of Mackinac State Historic Parks Collection
2016 - Present
In 2006, the neighboring Lachance Cottage joined the Chateau as part of the Harbour View collection. Built in the late 1880s by Benoni Lachance, a prominent Point DeTour Lighthouse Keeper as well as the Village President, the beautiful property served as a private home, a boarding house, and an inn before its current incarnation as The Cottage House.
Courtesy of Mackinac State Historic Parks Collection